Description
The fastest and easiest way to bring the full GIPHY experience directly to your Wocommerce and WordPress website – GIGHY GIFs Searcher for tinyMCE Pro , Copy from kevin's vm plugin , vm2x.com , It allow you use the powerful images libary of GIPHY in your woocommerce through default content editor – tinyMCE, so you can use the GIPHY images libary in Woocommerce's product edit page , even WordPress's  Posts ,Pages !
By default, this plugin hides all functionality available in the new block editor ("Gutenberg").
(GIPHY  is an American online database and search engine that allows users to search for and share short looping videos with no sound that resemble animated GIF files.)
Feature :
Easy install and config
Seamless embed into woocommerce and wordpress default content editor
Connect to GIPHY library access API , Safety and quickly .
Refresh the images after you scroll the chooseing page to bottom, find out the favourite one for your website by your search key.
After you find out the image you want to use in your product page or any Posts, Pages, You can modify the display style in the default content editor –  tinyMCE
Support all kind of GIPHY image type , GIFS and Stickers , even recently release new type – Clips (You need to apply for using this new type via GIPHY's website, but it's easy, I will guide you how to do it)
Installlation:
Upload or online install it
Enable it at the plugin manager of wordpress backend
Config :
Go to the wordpress backend, Settings  – Media , At the bottom of this page ,you will see the config section of GIPHY there,  1. you have to config the  APIKey , the default value is the beta key from the GIPHY , there is limit to 50 images every request, you can only use two types of image of GIPHY, Sticker and GIFs ,  if you would like to apply a new APIKey for CLIPS(gifs with voice),  You can check the following url to know more about it : https://developers.giphy.com/  2. Config how many images you will get from every search.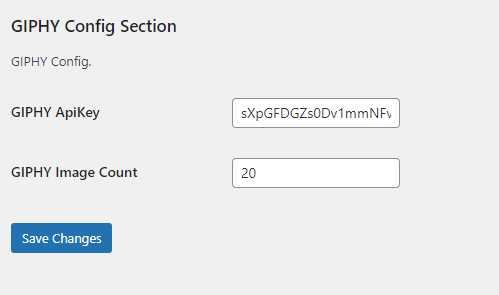 Usage :
After Install successfully, You will see the GIPHY button at the toolbar of TinyMce editor of any content manager , etc. Pages or Posts . Click the button , it will popup a new search windows where you can search and choose the GIFs or Stickers for you articles or pages ,posts .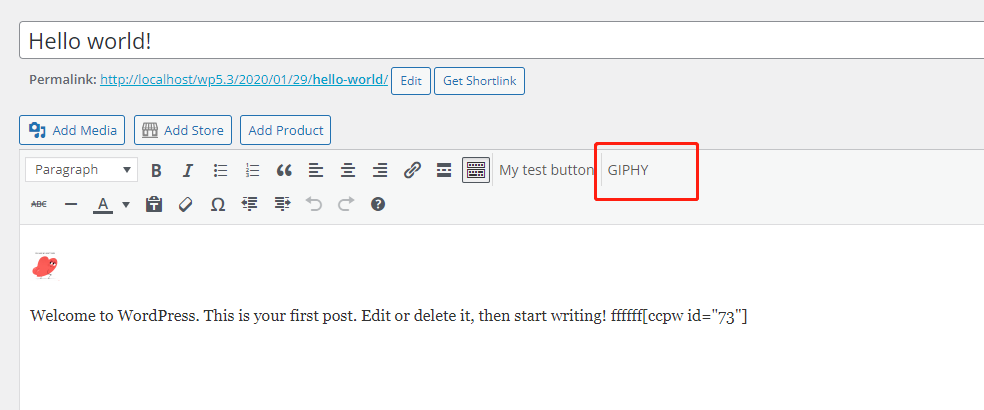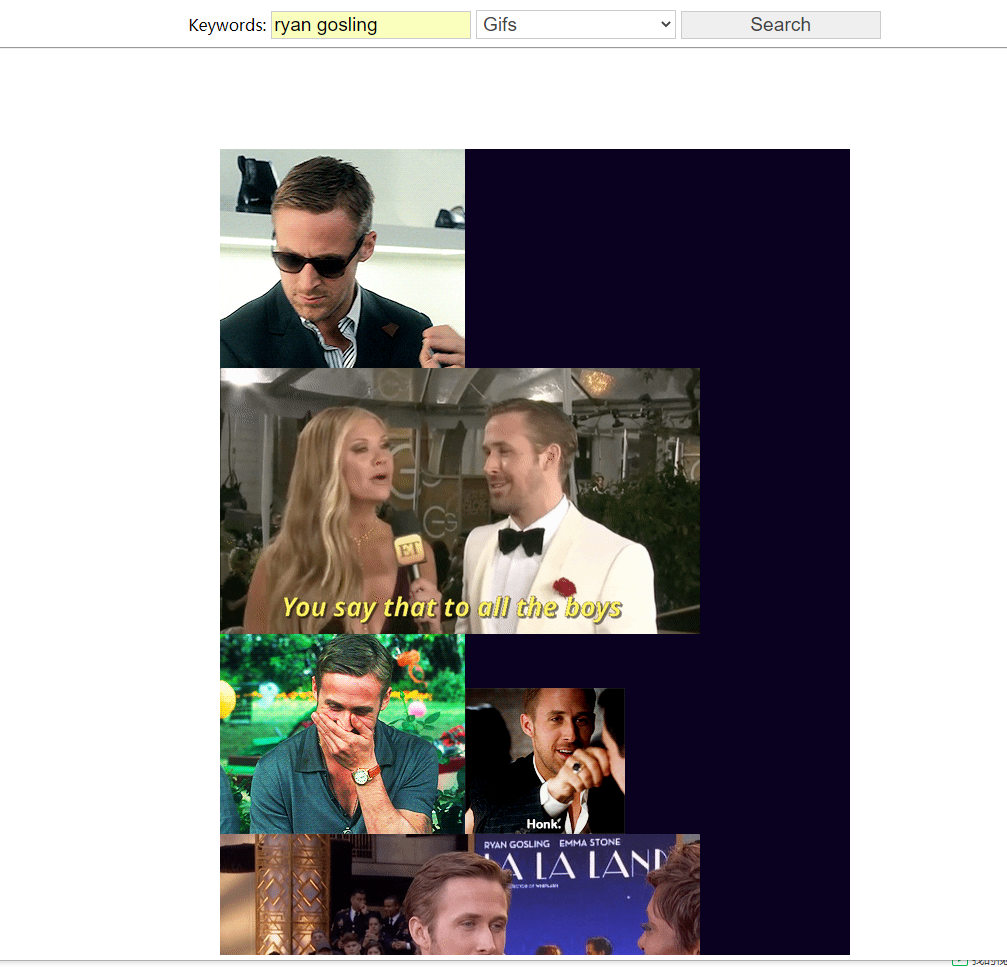 After you find out the right GIF for you , you can click the GIF now,then it will be embedded into the article you are editing now .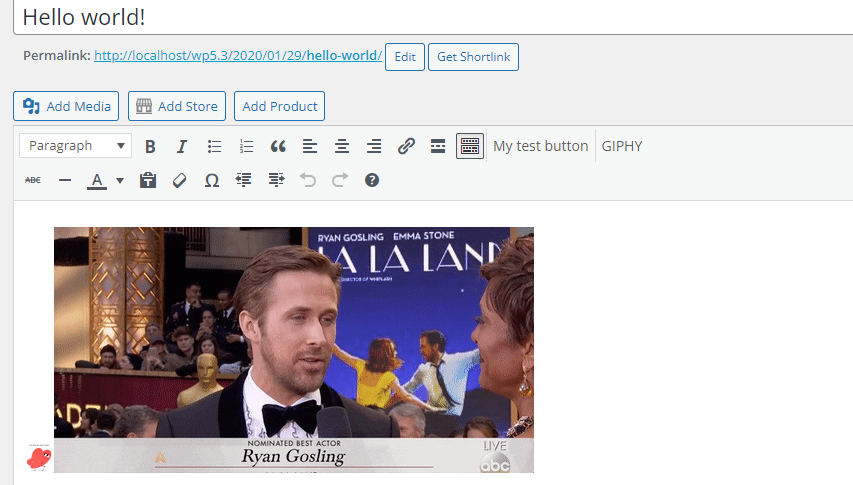 Then, You can modify the display style in the default content editor –  tinyMCE .